*This premium site content requires a password to access. To obtain a password please complete THIS FORM.
Exploring the Operatic Adaptation of Hansel & Gretel
Met Opera Guild Teaching Artist Alexandra Pawlus helps us examine the ways that composer Englebert Humperdinck, and his librettist sister Adelheid Wette, created a beloved adaptation of the well-known fairy tale of Hansel & Gretel.
Orchestral Themes and Voice Types in Hansel & Gretel
Catchy melodies, beautiful orchestration, and gender-bending roles make this opera one of the most popular 200 years after its creation. In this video, we dive into the way the composer uses certain instruments to illustrate characters and themes, and listen to what a certain voice type can tell us about a character in an opera.
Opera Production Exploration - Hansel & Gretel
Operas can be told in grand, extravagant productions, or even in modern settings like a video game! In this video, we take a look at different ways the opera Hansel & Gretel can be designed for an opera audience, as well as the many jobs that go into putting an opera on stage.
Additional Information:

(any additional/supplemental information related to this post will appear below)
Alexandra Pawlus, Teaching Artist
Alexandra Pawlus is an emerging professional soprano, musical theatre actress, private voice instructor, and teaching artist. She is grateful to be returning for her second year of teaching with the Metropolitan Opera Guild. Before moving to New York in 2019, she received her musical training at UNC School of the Arts and New England Conservatory. Since then, she has had the pleasure of performing at Lincoln Center, Carnegie Hall, and with New York Lyric Opera Theatre. Alexandra is a lover of music of all genres, and uses singing to encourage empathy and self-confidence in all students. Aside from her Teaching Artist work, she is also currently accepting all virtual students for private voice lessons. For more information on joining AP Voice Studio, please visit: www.alexandrapawlus.com.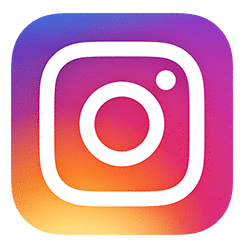 The Metropolitan Opera Guild, Inc.
70 Lincoln Center Plaza, 6th Floor
New York, NY. 10023