*This premium site content requires a password to access. To obtain a password please complete THIS FORM.
Meet the Main Characters of La Fille du Régiment
We can learn a lot about an opera character just by the words and music they sing, and the way they stand on stage. In this video, we observe our two main characters in this comic opera to discover who they are.
Musical Style and Timbre in La Fille du Régiment
Donizetti was one of the most well-known composers of bel canto (or "beautiful singing") opera, and in this video, we listen to the beauty and vocal acrobatics of "la fille" herself, Marie, and her love Tonio. We also look at different ways that timbre can affect how a composer tells the story of their opera characters.
Creating the Setting of La Fille du Régiment
Teaching Artist Grace Oberhofer helps us explore all the many aspects off stage that help to make opera happen! In addition to looking at all the different jobs that an opera requires, we observe specific ways that a designer can help bring us into the world of La Fille du Régiment, whether in a large opera house, or another space.
Additional Information:

(any additional/supplemental information related to this post will appear below)
Grace Oberhofer, Teaching Artist
Grace Oberhofer is a Brooklyn-based composer, singer/songwriter, educator and sometimes mime, who tells stories about women--either real or imagined--who are not perfect, but rather, amazing. A Tacoma, WA native and a Tufts graduate (B.A. Music, s.c.l.), Grace works as a composer, performer, sound designer, and educator. Grace has worked with the Adirondack Theater Festival, Wellfleet Harbor Actors Theater, Ars Nova, and Project Y, among others. She has performed with theater-makers at spots like Cherry Lane, The Brick and 54 Below. Grace is an alumna of the Broadcast Music, Inc. Musical Theater workshop and the New Dramatists Composer Librettist Studio. As a teaching artist, she has worked for several years with the Metropolitan Opera Guild, and has been a guest lecturer at the k-12 and university level. Her compositional projects include the dystopian bunny society musical Hot Cross Buns, as well as A Doll's House: A New Opera, which premiered at Corkscrew Festival in July 2019. Her choral play tetralogy, ICONS/IDOLS, has garnered support from New Georges, OPERA America, NYSCA and The Tank, and recently received the 2018-2020 New Ohio/IRT Archive Residency. Her original music has been performed in productions, collaborative performances, festivals and recitals on both coasts, and she can be seen performing regularly with Brooklyn-based singer/songwriter trio Hatless in Public.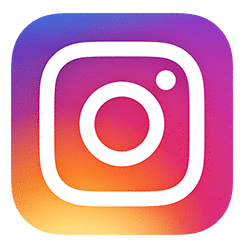 The Metropolitan Opera Guild, Inc.
70 Lincoln Center Plaza, 6th Floor
New York, NY. 10023