*This premium site content requires a password to access. To obtain a password please complete THIS FORM.
What is Happening in Madama Butterfly?!
Take a deep dive into the plot of Madama Butterfly, as we ask ourselves what character traits we notice, and what these ideas might look and sound like.
Deep Dive into the Libretto and Musical Themes
Now that we have a better idea of this complicated story, we take a closer look at the specific textual and musical themes that Puccini and his librettists use to bring out the emotion of the story.
Puccini's Use of Exoticism in Madama Butterfly
Ms. Hanzlik helps us examine some of the exoticism in this opera. She asks students to reflect on Puccini and his ability to present the life and love of a character so different from his own experience. We also look at representation and what it can mean for productions like this.
Additional Information:

(any additional/supplemental information related to this post will appear below)
Gina Hanzlik, Teaching Artist
Performing with an "aplomb rarely seen" (Le Devoir) and "a voice that is both brilliant in technique and deep in expressiveness" (Ludwig van Montreal) soprano Gina Hanzlik is known for her deep commitment to character and delivery. She has performed with Opera McGill, Tapestry Opera, the Banff Centre for Arts and Creativity, Michigan Opera Theater, McGill Symphony Orchestra, Société d'art vocal de Montréal, and regularly premiers work for various composers and chamber ensembles in the US and Canada. Gina is a formally trained educator with a decade of experience teaching children and young adults. She is a Teaching Artist for the Metropolitan Opera Guild, and regularly presents groups sessions at music festivals across the US. Gina is a Teach for America Alumni and holds a Masters of Education in Urban Pedagogy from the University of Michigan, as well as music degrees from McGill University and the University of Minnesota-Twin Cities.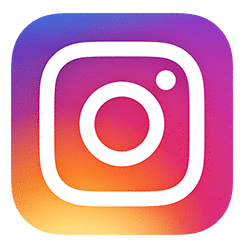 The Metropolitan Opera Guild, Inc.
70 Lincoln Center Plaza, 6th Floor
New York, NY. 10023