*This premium site content requires a password to access. To obtain a password please complete THIS FORM.
Explore just a few of the many adaptations of this classic tale, as well as what makes the operatic version different, as we delve into the tragic plot.
Storytelling through Musical Variation
Gounod's lush musical score gives us many clues as to the emotion he is looking to evoke from the audience. We experiment with making our own musical choices, as well as learning more about voice types in opera.
Finding Meaning in Visual Design Elements
There are so many elements to production design- including color, focus, movement and more. In our final installment, students are encouraged to find meaning in the visual elements present in opera, using examples from both Roméo et Juliette and other pieces.
Additional Information:

(any additional/supplemental information related to this post will appear below)
Karla Hendrick, Teaching Artist
Karla Hendrick is a NYC-based actor, director, voiceover artist and master teaching artist. She created the role of Betty in the Off-Broadway NY Times Critic's Pick hit The Norwegians, and was cited by the New York Times as one of the top 25 Magical and Quirky performances of 2013. As a member of The Drilling Company, Karla has appeared as an actor in many works as a part of the TDC's new play series, and at their Shakespeare in the Parking Lot and Bryant Park Shakespeare venues. As director, Karla has helmed productions of Hamlet (with a female Hamlet, at both TDC venues and at the Chekhov International Theatre Festival), All's Well That Ends Well, and A Midsummer Night's Dream. Karla is also a longtime company member of Cranston & Spade, bringing 1940's radio shows to life as actor and studio singer. Other favorite roles in NYC and at regional theatres up and down the east coast include Viola in Twelfth Night, Paquette in Bernstein's Candide, and 25+ characters in It's a Wonderful Life, A Live Radio Play. Films include Household Accounts and Avow by Bill C. Davis. As a voiceover artist Karla narrates audiobooks, records corporate and educational voiceovers, and she voiced and sang the role of Meg in the animated musical feature, The Champion. Karla is currently a Master Teaching Artist with the Metropolitan Opera Guild and Roundabout Theatre Company, and as a teaching artist and educator, Karla received the Actors' Fund of America Willard Swire Award for her commitment to arts in education. She graduated from Mount Holyoke College, the British American Drama Academy, Oxford, and Brooklyn College (MFA). She is a member of Actors' Equity Association, SAG-AFTRA and the Audio Publishers Association.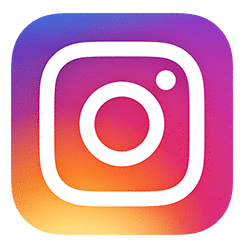 The Metropolitan Opera Guild, Inc.
70 Lincoln Center Plaza, 6th Floor
New York, NY. 10023