*This premium site content requires a password to access. To obtain a password please complete THIS FORM.
Plot and Historical Context
In our first installment, Megan examines Puccini's action-packed plot, following the heroine Minnie, a crooked sheriff, and a mysterious stranger. Of special note is the discussion of the ideals of the Wild West and the real-life events that created this environment in the 1840s.
Voice Types and Orchestration
The 2nd video of this series gives students a closer look at voice types, and what they tell us about operatic characters. We also do some deep listening of the song "che faranno i vecchi miei," focusing on why Puccini chose certain instruments for the piece. Then, Megan helps students navigate the online music editor SoundTrap to create their own orchestration!
If we weren't explicitly told that this opera takes place in the wild west, how would we know? In this lesson, Megan explores the various visual design aspects that help an operatic production tell its story. For our final activity, we'll try our hand at designing our own production of La Fanciulla del West.
Additional Information:

(any additional/supplemental information related to this post will appear below)
Megan McCormick, Teaching Artist
Megan McCormick is a music educator, entertainer, composer, and administrator, known for her high energy performances on stage and in the classroom. A recent Summa Cum Laude graduate of Tufts University with a double major in Music and Community Health, Megan has continued her pursuit of the arts and education post-graduation as a teaching artist and administrator for the Metropolitan Opera Guild, the assistant director for the New York Youth Symphony's Musical Theater Songwriting program, and as the assistant director of Creative Arts Theater Program. Outside of the classroom, Megan can be found performing with her band, Hatless in Public. Besides her passion for education, composing, and performing, Megan is also an aspiring professional circus performer.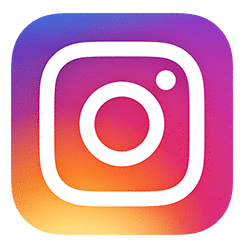 The Metropolitan Opera Guild, Inc.
70 Lincoln Center Plaza, 6th Floor
New York, NY. 10023